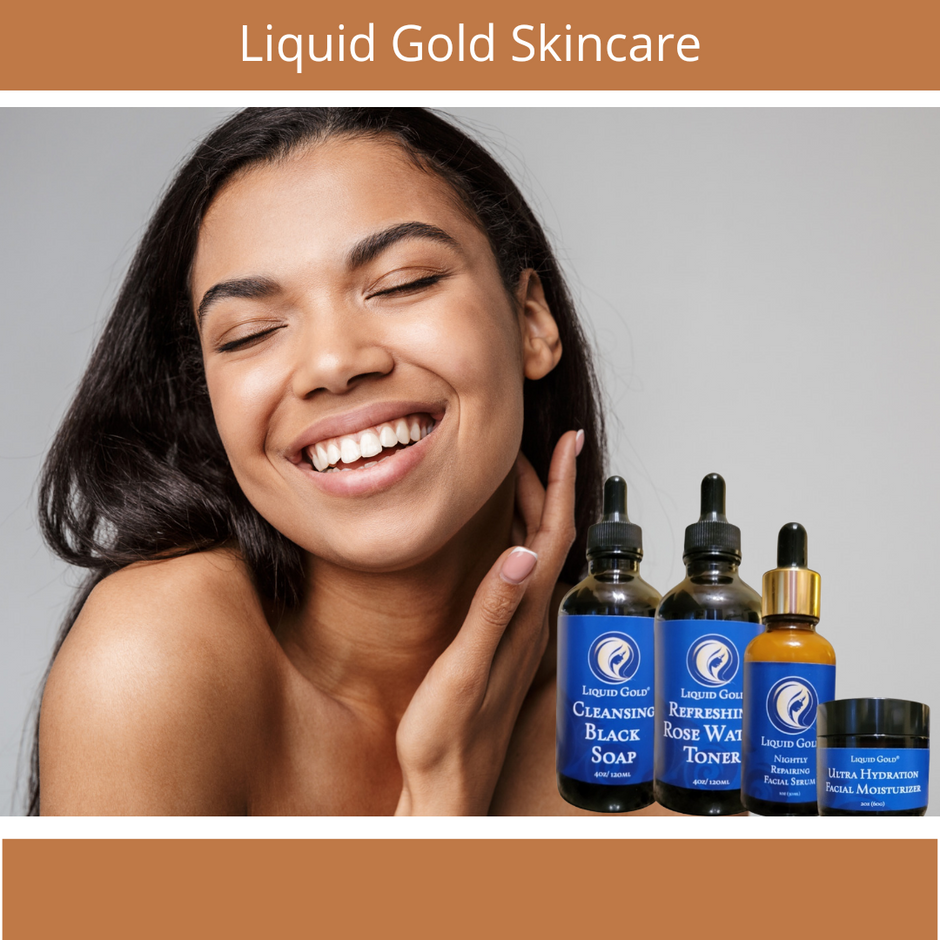 Face & Body Care
Liquid Gold is the original skincare solution that will transform your skin into a healthier and more beautiful version of itself!
Made with advanced formulas, Liquid Gold works to hydrate and nourish your skin, leaving it glowing, radiant and rejuvenated. Packed with essential nutrients and natural oils, Liquid Gold deeply penetrates the skin to restore its natural balance and elasticity, while repairing any damage caused by environmental stressors.
Say goodbye to dull, dry and lifeless skin and embrace the radiant glow that comes with Liquid Gold. Whether you have oily, dry or combination skin, Liquid Gold works for all skin types, leaving you with a smooth, flawless complexion.
Don't wait any longer to achieve the healthy and beautiful skin you've always dreamed of - try Liquid Gold today and experience the magic for yourself!