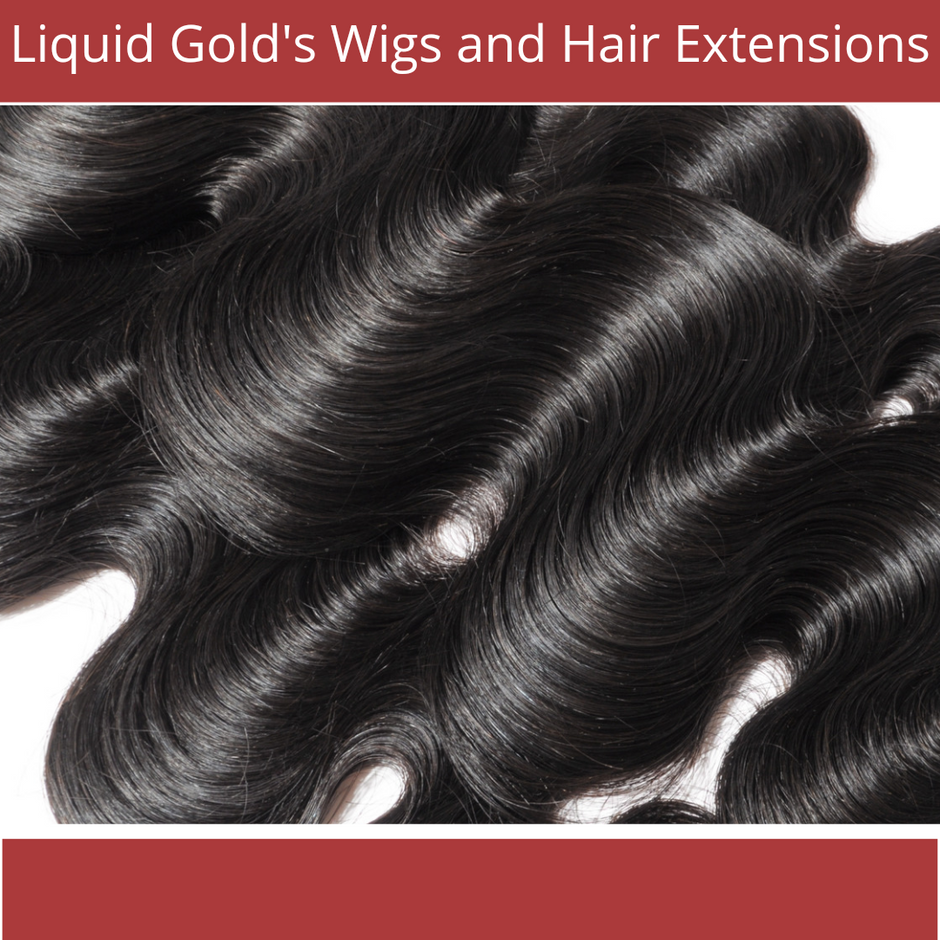 Wigs and Extensions
Liquid Gold's wigs and extensions provide you with the ultimate solution for your hair transformation needs!
Want to switch up your hairstyle without compromising on your hair health? Look no further than our premium quality wigs and extensions. Made from the finest 100% human hair, our wigs and hair extensions are expertly crafted to give you the most natural and seamless look possible.
Whether you're looking for a full wig or just a few extensions to add volume and length, we have a range of styles and colors to suit all tastes and preferences. From silky straight to kinky curls, our products will help you achieve your desired look effortlessly.
Our wigs and hair extensions are also easy to maintain and style, ensuring that you look and feel your best at all times. With Liquid Gold wigs and extensions, you can wave goodbye to bad hair days and hello to fabulous hair every day!
So why wait? Try Liquid Gold wigs and extensions today and experience the magic of beautiful, healthy hair!